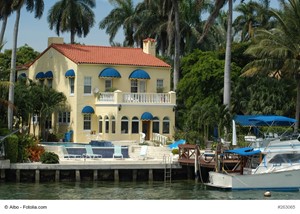 If you are interested in selling your Florida luxury house, there may be no time like the present to list your residence. The Sunshine State luxury housing market frequently offers many opportunities for home sellers. Meanwhile, home sellers who plan ahead should have no trouble maximizing their profits from a Florida home sale.
Ultimately, there are several factors to consider before you list your Florida luxury home, such as:
1. Your Home Selling Timeline
Do you want to sell your Tampa Bay luxury residence as quickly as possible? Or, can you afford to be patient as you try to sell your Miami luxury house? Take a close look at your home selling timeline, and you can map out a successful home selling journey.
If you want to immediately relocate from your current Florida luxury residence, you'll want to price your house competitively. Thus, you'll want to conduct a home appraisal to ensure you can receive expert insights into how to price your house.
On the other hand, if you want to get the best-possible offers for your Sunshine State luxury home, you should consider taking a wait-and-see approach. This approach will require you to wait for offers that meet or exceed your expectations before you finalize your home sale.
2. Your Home's Value
What you paid for your Sunshine State luxury house a few years ago is unlikely to match what your house is worth today. Fortunately, if you assess your house's value, you can determine whether now is the best time to list your home.
A home inspection is a must for Florida luxury home sellers. This inspection will enable you to learn about any potential home problems and correct these issues to boost your house's value.
Furthermore, it may be beneficial to analyze the local luxury housing market. This will ensure that you can compare and contrast your luxury house against similar houses in Jacksonville, Fort Lauderdale and other Sunshine State cities and towns. Then, you can establish a competitive price for your Florida luxury house.
3. Your Home Selling Goals
Regardless of whether you want to sell a luxury house in Gainesville, Key West or elsewhere in Florida, it helps to create home selling goals. With these goals in hand, you can determine the necessary steps to ensure that you achieve your aspirations in no time at all.
When it comes to creating home selling goals, it generally is beneficial to collaborate with a real estate agent. This housing market professional will do what it takes to ensure you can enjoy a fast, profitable home selling experience.
Also, a real estate agent will respond to your home selling questions. That way, if you're unsure about how to price your Orlando luxury home, a real estate agent can offer guidance. Conversely, if you're uncertain about how to promote your Miami luxury residence to potential buyers, a real estate agent is happy to help you find ways to showcase your house to the right groups of buyers.
Want to list your Florida luxury residence? Consider the aforementioned factors, and you can prepare to add your luxury house to the Sunshine State real estate market.